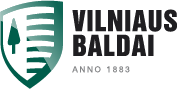 Vilniaus baldai
Joint stock company Vilniaus Baldai AB is the company that cherishes time-honoured traditions, applies modern technologies and constantly grows. Vilniaus Baldai AB is a global leader in production of flat-pack furniture, with a core competence in BOF production.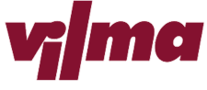 Vilma
Seeking to be closer to our customers and to provide an even higher quality of service, in 2003 AB Vilma established the wholesale and retail trade division Vilma Electric, which would provide a full range of products to the Lithuanian market necessary for professional installation of electricity and telecommunication networks. Vilma Electric offers a wide range of high quality and durable products for electric installation that meet European standards, such as switches, sockets, telephone and computer sockets, loudspeaker sockets and others.

Klaipėdos baldai
Klaipėdos baldai AB is one of the biggest furniture manufacturers in Lithuania. The company has 700 employees. The factory covers an area of 20,000 square metres. The company's activity is high volume production of veneer covered natural veneer furniture.

Nematekas
"Nematekas" is a meat processing company that has been operating successfully in Lithuania for 20 years already. "Nematekas" started its activities in 1994 and gradually grew into a large meat processing company, producing over 80 tons of meat every day. Over 20 years "Nematekas" has visibly expanded the scope of activities and the assortment. Currently there are more than 600 employees in "Nematekas". The company's annual turnover grows by 25 % every year.

SBA
SBA - is the Latin phrase "Scitus Bonus Animus" an abbreviation for "reasonable good spirit." The name reflects what the concern is based on the aims and all his works and ideas. Company focuses on the 4 business areas - furniture, clothing, business centers and energy - each of them trying to be recognized as a market leader.

Kruzas Nordic Cosmetics Distribution
"Kruzas NCD" is currently one of the largest companies in the Baltic states specializing in the import and wholesale of cosmetics and perfumes. The company has been effectively expanding its operations in all of the Baltic states – "Kruzas NCD" established a subsidiary company SIA "Kruzas NCD" in Latvia in 2007, and we began operating in Estonia in May 2009. The company currently employs a staff of 77 in the Baltic States. The turnover of the company reached EUR 8.4 M in 2013. The planned turnover for 2014 in the Baltic States is EUR 9.8 M.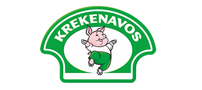 Krekenavos agrofirma
JSC "Krekenavos agrofirma" – one of the largest and most modern meat processing companies in Lithuania. Our main building complex is located on the outskirts of Kėdainiai. The complex itself was built in 2004 and taking up to 22 000 m2. It contains one of the largest animal slaughterhouse, as well as meat processing and packing centre, together with semi-cured and smoked meat products producing department.

Rėkyva
The stock company Rėkyva is one of the oldest and largest companies within the Lithuanian peat industry, producing the highest quality peat and its substrates for professional growers. The company operates in Rėkyva and Degesynė peat bogs in Lithuania as well as peat bogs in Latvia.

Devold
UAB Devold - woolen clothing store, offering high quality products at a very attractive price. Activities associated with the beginning of 1853 - is the oldest of knitted garments manufacturing company in Norway. UAB Devold offers comfortable and high-quality woolen clothes (socks, sweaters, hats and t. T.), Are excellent protection from the cold and moisture.

Retal Lietuva
RETAL Lithuania is a modern and continuously expanding company that concentrates on PET package manufacturing activities. Ever since our inception, we have been increasing the scope of our activities and tapping new markets.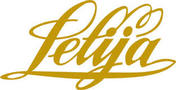 Lelija
"Lelija" - the largest in the Baltic countries, sewing company, operating since 1947. Produces annually about 1 million different outerwear for men, women and children, with more than 80% is exported.

Eckes-Granini Lietuva
UAB Eckes-Granini Lithuania is the most modern juice manufacturing company in Lithuania, offering customers more than 20 kinds of juices and juice drinks, sold in packs of four types. Each user can find the most delicious juices in comfortable and attractive packages.

Lietuvos paštas
We cooperate with JSC "Vygėja" from the year 2013. We have experienced that JSC "Vygeja" flexible, attentive to the needs and honest partner.

AB Lithuania mailbox

Tadas Valančius
Marketing and Communication Department Team Leader
AB Lietuvos paštas


Vilniaus tranzitas
"Vilniaus tranzitas" belongs to the group of logistics companies "AD REM Group". UAB "Vilniaus tranzitas" has convenient strategic location – we are situated close to Vilnius airport, the Vilnius-Minsk-Moscow highway, the distance till the Eastern border of Lithuania (and EU) is only 32 km; furthermore a railway siding is connected to our territory. Many years of experience has let us to develop a modern warehousing structure and a wide range of services.

Intersurgical
Intersurgical is Europe's leading designer, manufacturer and supplier of a wide range of medical devices for respiratory support. We provide flexible patient solutions for airway management, anaesthesia, critical care, and oxygen & aerosol therapy primarily for use within the hospital environment but also in the home.

Mida LT
JSC "Mida LT" - the only factory in the Baltic States producing polymer bitumen roofing products: flexible roofing tiles of different colours, modifications, thickness and bitumen flexible roofing tiles of different geometric shapes for pitched roofs as well as membrane roofing for flat roofs. JSC "Mida LT" (MIDA – is the shortened word combination from "soft coverings") – one of the market leaders in production of both membrane roofing products and bitumen tiles.

Snaigė
The company sells refrigerators since 1966. 97 % of the production is exported to more than 30 countries. The company has a production capacity of 550 000 refrigerators and freezers per year. SNAIGE AB produces refrigerators, freezers and vertical coolers of over 30 models in about 200 of various modifications.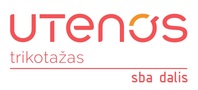 SC "Utenos trikotažas"
UTENOS TRIKOTAZAS is a client-oriented certified jersey producer, successfully working in two main business areas:
- ready-to-wear production on demand
- jersey fabrics development and manufacturing.
Established in 1967 and located in the city of Utena, Lithuania, the factory is the biggest jersey producer in the Baltic States and the region of Central/Eastern Europe. The manufacturer employs over 700 in-house trained workers, progressive textile sector professionals and an internationally operating managing staff.

Umaras
The private company UAB "Umaras" has been accumulating experience in the field of production of polyethylene films since 1993. This allows us to know the market demands of packaging products, the most modern technologies in polyethylene production and the markets of raw-materials.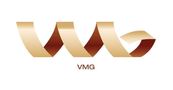 VMG Grupė
VMG grupė – tarptautinė investicinė kompanija, vienijanti 25 įmones, kuriose dirba daugiau nei 4,5 tūkst. darbuotojų. Kompanija Baltijos šalyse, Lenkijoje ir kitose Europos Sąjungos šalyse investuoja į
tvarių medienos gaminių gamybą, atsinaujinančią energetiką, ekologiškus pakavimo sprendimus, pramonės inovacijų ir technologijų vystymą, inžinerinių medienos konstrukcijų gamybą bei efektyvų infrastruktūros ir nekilnojamojo turto valdymą. VMG grupės produkcija eksportuojama į daugiau kaip 40 pasaulio šalių.